Dr. Sayed Ammar Nakhjavani , who is known worldwide as a British Iraqi Islamic historian, lecturer and author, will join Hartford Seminary as Faculty Associate in Shi'a Studies and Dialogue among Islamic Legal Schools beginning in Fall 2015. The Rev. Dr. Donna Schaper, Senior Minister for Judson Memorial Church in New York City, will join the Seminary in the fall as Faculty Associate in Religious Leadership.
Dr. Nakhjavani now serves as the Special Representative for the Universal Muslim Association of America (UMAA). In this role, he promotes an understanding of the customs and beliefs of Shia Ithna Asheri Muslims and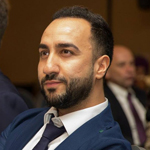 engages in interfaith dialogue with leaders of various faith communities. He also advocates on behalf of Shia Islam to a variety of elected officials, think tanks, and policy institutes.
Prior to joining UMAA, Dr. Nakhjavani served as the Visiting Scholar of Islamic Studies at the University of Cambridge in England. He performed extensive research and academic analysis of ancient Islamic texts and spoke at academic forums. He is also a member of the International Qur'anic Studies Association, and in 2014, Dr. Nakhjavani was named to the list of "The 500 Most Influential Muslims."
Dr. Nakhjavani 's books include Hujr Ibn Adi: A Victim of Terror; Islam: Liberty, Equality, Fraternity; Ramadan Sermons: A Compilation of Speeches and Lectures; The Fourteen Infallibles: A Compilation of Speeches and Lectures; and The Ten Granted Paradise.
Dr. Nakhjavani  will teach Shi'ite Islam: Thought and History (TH-651) at Hartford Seminary during the Fall semester.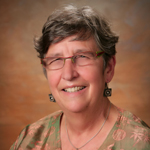 The Rev. Dr. Schaper, formerly at Coral Gables Congregational Church in Miami and before that at Yale University, is Senior Minister for Judson Memorial Church in Greenwich Village, New York City.
Her 34 published books tell the tale of her interfaith marriage, her pioneering role as an ordained woman, her quiet spirituality and noisy activism.  Most recently she wrote Prayers for People Who Think They Can't (Abingdon) and Spiritual Preparation for Death and Dying, (Church Publishing).
She specializes in leadership development, turning around congregations, starting up congregations, fund and energy raising, pastoral theology, public ministry and parish ministry administration. This fall, she will teach Colleague Seminar III in the Doctor of Ministry program.