To make a gift, or for more information, please contact the Development Office at giving@hartsem.edu or call (860) 509-9535. 
Memorial Gift Honors a Formative Presence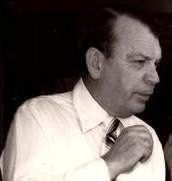 Dr. Willem A. Bijlefeld retired from Hartford Seminary in 1990 after 25 years as a Professor of Islamic Studies, Academic Dean, Editor of The Muslim World, and founder and director of the Macdonald Center.  When Dr. Bijlefeld died in December of 2013, the Seminary community as a whole mourned the loss of this scholar, innovator and long-standing friend.  His death had particular impact on the Rev. Canon Richard Thomas Nolan, who received his Master of Divinity from the Seminary in 1963.  Dr. Nolan, who went on to a career in teaching and parish ministry, was, while a student here, an assistant to Dr. Bijlefeld.  "During the transformative and sometimes tumultuous Seminary years of the 1960s and 70s, Wim (pronounced Vim) provided wise academic leadership—indeed, pastoring—to faculty members and students."  In addition to his own scholarship, and his diligence poring over many doctoral dissertations, Dr. Nolan recalls Wim laboring on academic policies and their implementation, wanting to serve both institutional and individual needs patiently and fairly.
Dr. Bijlefeld's care and concern extended beyond campus.  "One Sunday I was startled to see him in the congregation of a small, rural Episcopal church I was serving part-time an hour's drive from Hartford.  He knew that I was struggling to shepherd this small, faithful group, and Wim-like, he was on hand to be supportive. His presence was a cherished gift."
Dr. Nolan and his partner, Robert Pingpank, have generously supported the Annual Fund each year for more than a quarter of a century.  This year, his Annual Fund gift was given specifically in memory of Dr. Bijlefeld, ensuring not only that the Seminary would benefit as it does from every contribution, but that the published notation associated with their gift would be one more celebration of  Dr. Bijlefeld's life.  "Whenever I would err in my work," wrote Dr. Nolan, "Wim, mentor-like, counseled me firmly but gently with options to remedy the problem.  He was one of those rare persons that touched both one's heart and one's mind."
A Legacy Gift from a Citizen of the Planet
Shirley Kiefer was working as a religious educator in the early 1960s when the opportunity to teach overseas through the Presbyterian Church presented itself, and she took it.  Years later she affirms the truth expressed in writer Mary Anne Radmacher's observation, "I am not the same having seen the moon shine on the other side of the world."  The transformative power of that international immersion shaped the course of Shirley's life and faith, influenced her work, and quite naturally drew her to Hartford Seminary, where such global perspective is nurtured and affirmed.
Shirley taught English and American literature at the American College for Girls in Cairo, Egypt (now called the Rameses College for Girls) from 1961 to 1964.  While there she became friends with Angele Isteero, sister of Albert, who was then a student at Hartford Seminary, and so was introduced both to Hartford and the Seminary.  Returning from Egypt, Shirley settled in the city, where she worked in the Reference Department at the Hartford Public Library and served as Young Adult Librarian.  Noticing the library's collection was short on Muslim volumes, Shirley visited the Hartford Seminary Library to create a booklist of essential texts on Islam.  She continued to attend programs at the Seminary, at first when the Seminary was still on the old campus across the street from its current location.
Attending Hartford Seminary's programs affirmed Shirley's self-described perception of herself as "a citizen of the planet," and she valued—then and now— the broad and inclusive perspective that characterizes both campus culture and academic program.  Recently, she attended presentations by the current International Peacemaking Program students, including that of Doaa Baumi, herself from Cairo. "I admire the IPP students so much," she said.  "They have the same spirit that first led me to venture away from the familiar."  Shirley and the students also share a passion to share that wider perspective with others.  For Shirley that first took shape in her work in assembling a more diverse religious collection at Hartford Public Library, and then in teaching mythology in the West Hartford Adult Education programs.  Those formative years in Egypt remain a constant in her life today, reflected in the artwork in her home, including the painting above of two village women created by the Egyptian artist Rifaat, whom Shirley visited at his studio in Cairo.
Last year, Shirley realized it was time to update her will from a general document to one that more closely reflected her life and intentions.  She identified Hartford Seminary and American Near East Refugee Aid as the two organizations she knows and values most and which are positioned to continue the priorities and perspectives so essential to her own character and commitments.  In designating the Seminary as a beneficiary of her estate, Shirley became the latest member of the Seminary's Mackenzie Heritage Society, helping to ensure that the encounter and dialogue so precious to her will continue.
Seminary Is 'Hidden Jewel' to Annual Fund Donor and Graduate
My initial exposure to Hartford Seminary came six years ago as the lay chairperson of the Board of Outreach and Mission at First Church of Christ, Simsbury.  We volunteered to host and support an International Peacemaking Program student.  Through this program, I came to develop close friendships with IPP students, Jacky Manuputty and Helena Rijoly, both of Indonesia.
It was during this time that I was discerning a career change and a call to ordained ministry.  Despite working in Hartford for many years, I had never heard of Hartford Seminary.  However, when I learned of the Cooperative Master of Divinity Program with Andover Newton Theological School, my call to ministry seemed to become more realistic and feasible.  It took only one course to convince me that Hartford Seminary was the right place for me to begin my ministerial studies.
Hartford Seminary is a hidden jewel in the city of Hartford and far beyond.  It is a place where one can participate in deep theological reflection with a student population that is racially, ethnically and religiously diverse.  I learned the ability to listen to someone of a very different background from my own, how to better formulate my own theology and, most importantly, how to articulate my theology in a way that allows for discussion, rather than erecting barriers.  Hartford Seminary gave me the eyes, ear and heart to be a respectful, active listener, with an authentic voice of self.
I completed my Master of Divinity Degree at Andover Newton Theological School in May 2013 and I am approved for ordination, pending a call to a United Christ of Christ ministry.  Hartford Seminary provided the foundation I will need to minister in a religiously pluralistic world and Andover Newton provided the second layer of Christian teachings for me to minister to a Christian congregation.  It is as if I earned two degrees in one and I am all the better for it!
I give to Hartford Seminary because the world has a desperate need for Peacemakers.  It is an outstanding institution with some of the best academicians and scholarship in the fields of interfaith dialogue and congregational studies.  It is a place of radical welcome, without boundaries, and a place where deep friendships can develop between people of many diverse backgrounds and across continents.  Hartford Seminary is changing lives and changing the world.
–  Diann H. Bailey, Acting Associate Minister of Faith Formation, First Congregational Church, Granby, CT 
Why I Give to Hartford Seminary by Trustee Courtney Bourns
In this pluralistic, multi-faith world in which we live, education about the "other" and his/her religion is critical to our getting along – from friendly relationships with our neighbors to the decisions being made by politicians locally, nationally and internationally.
Hartford Seminary is on the cutting edge of providing this kind of focused education for students from as near as Hartford and as far as Iran and Indonesia. We are – I believe – unique in our commitment to offer an education that provides the building blocks of a more peaceful world.
Consider just several of our programs: Building Abrahamic Partnerships (an interfaith community of learning for Jews, Christians and Muslims), International Peacemaking (international students – Muslims, Christians and Jews – working, studying, living together to find and forge common ground and to develop dialogue and leadership skills); and our Women's Leadership Institute (dedicated to creating a community for women of all ages and cultures to discover an awareness of the empowering, energizing presence of God's spirit in our lives).
No other institution that I know of offers what we offer to our students who come from across the nation and around the world. We make a difference in their lives … and send them home to use the leadership skills they have honed at Hartford Seminary to address religious conflict in their own communities and countries.
That's why I give to Hartford Seminary – I'm energized by what we do. I want to support our dedicated faculty and strong institutional leadership in building even further our capacity to be teachers of peacemakers.
MacKenzie Heritage Society Welcomes Newest Member
For Linda Beher, WLI, 1997, M.A., 2005, Hartford Seminary provided perspective and strength in times of transition.  While a member of Asylum Hill Congregational Church and facing a difficult spiritual decision, Linda was led to the Women's Leadership Institute which she describes as "a fabulous transformational experience."  Shortly thereafter, a Master's program at the time — "Ministry in Daily Life" — enabled her to respond to a long-standing call to study in a seminary.  And when Linda recently made the geographical transition from the Hartford area to Vermont, Hartford Seminary again emerged in her thoughts, and she decided to include the Seminary in her estate plan, helping ensure that future students will experience the same support and wisdom she did.
While living in Hartford, Linda worked at the United Methodist Committee on Relief, commuting to New York for 4 years.  That experience led her to a life-changing visit to Sudan which "changed me at a deep level."  Her book, "The Beauty and Courage of Sudan: Why a Dream of Peace is Possible" was published in 2009, and Linda has also published a book of poetry, "The Years We Carry", and had eight of her poems set to music (all available at Amazon).  Her blog, "Poetic License" is at LindaBeher.wordpress.com.
Naming Hartford Seminary in her will was a way for Linda to acknowledge the Seminary's transformational role in those transitional moments in her life; she also cited wanting to celebrate the community of scholars she came to know and respect in her time as a student, particularly M.T. Winter, Efrain Agosto, Heidi Hadsell, Ian Markham, Judy Fentress-Williams, and Kelton Cobb.
Linda says she has "profound gratitude for the ways my experience at Hartford Seminary changed me at a cellular level. I became a more effective leader; I lost my fear of being a beginner; I learned, in the words of MT Winter, not to let academics (or overthinking) get in the way of what I really wanted to do. These are lessons that I use in everyday life now."
Just as she benefited from the planned gifts of those she did not know while a student, Linda knew she wanted to play that same role for students who will not know her, but will benefit from the same education and experience she so valued.
The MacKenzie Heritage Society recognizes current and past donors of planned gifts to Hartford Seminary.  To become a member, you have only to include Hartford Seminary in your estate plan.  We welcome your inquiries, held in strict confidence, and advise and encourage donors to always consult with their own attorney or trusted advisor as well.  Please contact the Development Office at giving@hartsem.edu or call (860) 509-9520.
Annual Fund Donors: 'Hartford Seminary will always be among the projects that we support'
Hal and Joyce Buckingham moved to Hartford in 1957 and became very involved with the United Methodist Church here.  It was through the church that they came to know people at Hartford Seminary, and as Hal points out, it was their church community that benefited greatly from a close relationship with the Seminary's faculty and students.
"Religion and faith have been important parts of who I am throughout my life.  My wife, Joyce, and I have supported Hartford Seminary because of the people we have known there over the years.  These people have had a profound impact on us, our community and on our world."  The Buckinghams say that the knowledge and inspiration of the late Rev. Carl Dudley, Helen Edick and Edna Baxter are what led them both to their own involvement with the Seminary – Hal serves as a Corporator, and Joyce served on the former Women's Auxiliary Board.
"We firmly believe in putting faith into action," says Hal.  Along with their service on committees, Hal and Joyce continue to generously support the Seminary's Annual Fund.  The Buckinghams support the education that Hartford Seminary provides, as well as the International Peacemaking Program, which brings together Christians, Muslims, and Jews from other countries experiencing religious conflict to the Seminary for a year.  Students in this program study interfaith dialogue and the Abrahamic faith traditions.  They learn leadership skills, so that on returning to their home communities they are prepared to build bridges between diverse religious groups.  This process enables positive understanding that honors the similarities between these three faiths.  Knowledge and understanding are seen as the key to peaceful relationships.
"So," says Hal, "Hartford Seminary will always be among the projects that we support.  Education and interfaith dialogue are essential to building faithful and peaceful communities in challenging times such as these."  Hartford Seminary is so grateful for the loyal support and long standing commitment of donors like the Buckinghams to the Seminary's mission to make a difference in building a more respectful, spiritual and peaceful world.
Please join Hal and Joyce Buckingham and others just like them, in giving to Hartford Seminary's Annual Fund. Contributions to the Annual Fund help to defray program costs, help provide opportunities for achievement, and ensure the continuation of very important programs preparing the seminary students in leadership, peacemaking and peace-building.

Scholarship Giving Makes Congregational Values Real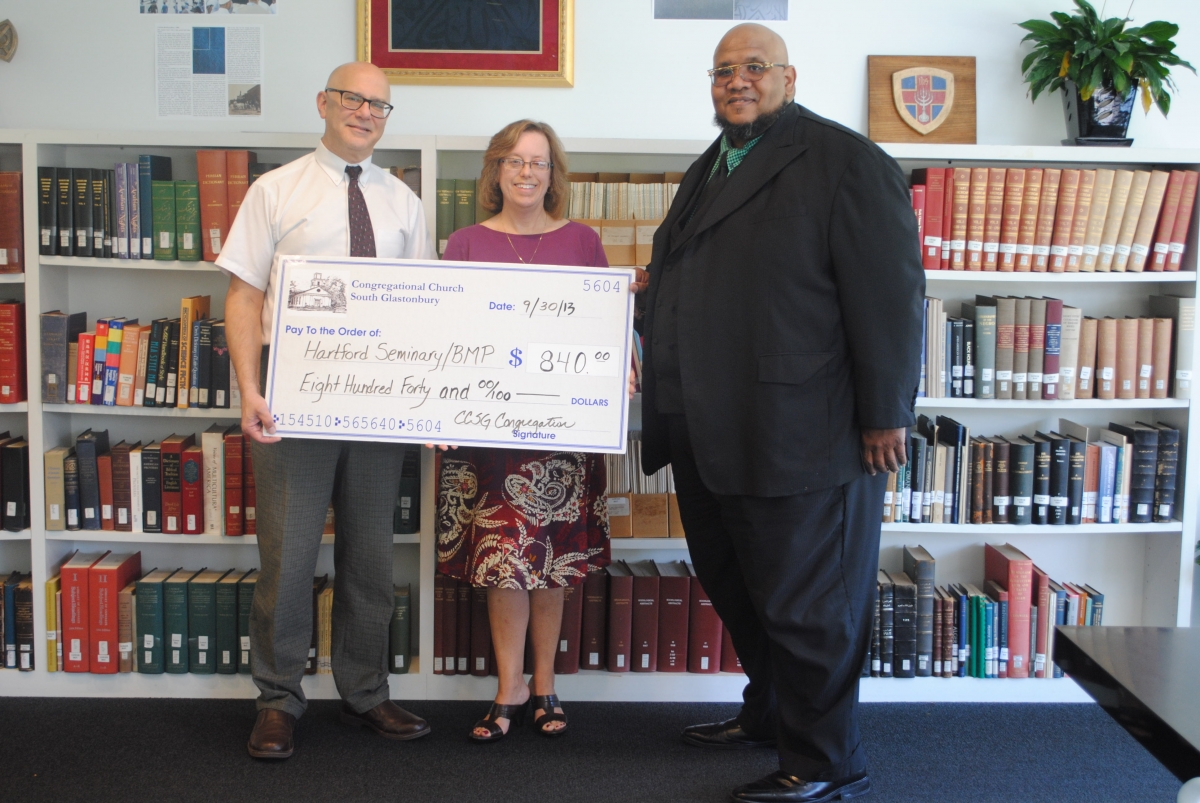 The Mission Team Ministry at the Congregational Church of South Glastonbury, United Church of Christ, believes it is essential "to be in partnership with those organizations that extend our reach and share our values that derive from the belief that we are all unique, special, and loved by God."   The Team endorses Hartford Seminary as a place where such values are made real, and so has provided scholarship support for more than 20 years, first to the Programa de Ministerios Hispanos, then to the International Peacemaking Program, and in recent years to the Black Ministries Program. The congregation's most recent gift was received in September, a contribution of $840 in support of scholarships for the BMP.  Pam Reale, a member of the Mission Team Ministry, presented the check to the Rev. Dr. Benjamin K. Watts, Director of the BMP and the Rev. Dr. Jonathan Lee, Seminary Director of Institutional Advancement.
The Congregational Church of South Glastonbury models how scholarship gifts extend the reach of communities and individuals committed to helping those in need: over the years of the church's financial support, funds for more than 50 course scholarships have been provided, allowing students to learn vital leadership, pastoral and administrative skills.  In turn, those students are able to effectively reach out and care for many in need within and beyond communities of faith.
Scholarship giving multiplies blessings! There are a variety of ways to support particular programs and students at Hartford Seminary.  For information about how you can extend the reach of your faithful values in this way, please contact the Development Office at giving@hartsem.edu or call (860) 509-9520.
North Congregational Church of Amherst Establishes Scholarship Fund
Representatives of the former North Congregational Church (United Church of Christ) of Amherst recently made a gift of $22,500 to Hartford Seminary to establish an endowed fund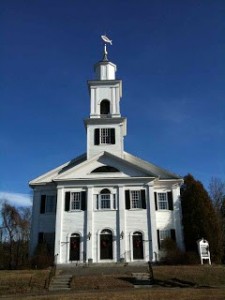 for scholarships in the church's name. Annual income from this endowed scholarship fund will be used in perpetuity to provide need-based scholarship assistance to a UCC student from Western Massachusetts, who is enrolled in Hartford Seminary's Cooperative Master of Divinity Program. Hartford Seminary has cooperative agreements with Andover Newton Theological School (ANTS) and Yale Divinity School (YDS) that allow qualified Master of Arts (M.A.) students to begin their studies at Hartford Seminary and, if accepted, to proceed to either of the cooperating seminaries to pursue a Master of Divinity (M.Div.) degree.
North Congregational Church UCC of Amherst made this gift following the closing of their church after 184 years of worship that included early participation in the Anti-Slavery Society in the decades before the Civil War. The decision to close was a difficult one, because as Church Moderator Barbara Jenkins has said, "People who came here, often from other churches, have felt so welcome." Ultimately, hard economic times, dwindling endowment funds, high operating costs and a shrinking church population lead to the inevitable decision to close.
Church members chose a careful path to closure, exploring many options for the future of the church buildings, which also included a 19th century three-story Parish Hall next door. Ultimately, both church buildings were sold to Zion Korean Church, which is affiliated with the Church of the Nazarene. North Church was extremely thankful to be able to sell to another congregation, rather than a secular organization, so that their mission of serving the religious needs of the community (including college students) could be carried on. North Congregational Church was once one of five Congregational churches (UCC) in Amherst; three of these church properties now serve other faith communities. Two of these churches still remain: the First Congregational Church of Amherst at 165 Main Street and South Congregational at 1066 South East Street.
After the sale was definite, a group of church members met to determine the use of their legacy funds to carry out the church's longtime mission to support the community. The legacy funds committee focused on donating to important community secular and religious programs.
The decision to award the endowed scholarship fund to Hartford Seminary arose for a number of reasons, according to Ms. Jenkins. She noted the Seminary's history of educating UCC ministers, adding that the decision was also impacted by, "Hartford Seminary's commitment to interfaith dialogue and studies," which the committee believed was an important direction.
The final church service of the North Congregational Church UCC of Amherst took place on Christmas Eve 2010. This final service gave voice to both nostalgia and gratitude for the past and hope for carrying forward the inclusive spirit of this caring and thoughtful church community.
For more information about the North Congregational Church UCC of Amherst Scholarship Fund or to make a donation, please contact the Development Office at giving@hartsem.edu or call (860) 509-9520. You may also contribute online here.
New Corporator Advocates for Seminary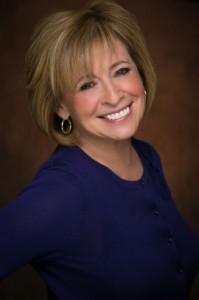 In 2005, Alexis Rankin Popik, Hartford resident and writer of both non-fiction and fiction, wrote an article for the Hog River Journal on Hartford Seminary's Muslim mission. That article, written at the request of President Heidi Hadsell, began Alexis' connection and commitment to the institution.
Alexis calls Hartford Seminary "a wonderful institution with an important mission — especially now. The multiple crises in the Middle East are indicative of the ignorance and intolerance among Christians, Muslims and Jews. Through our religions, we have much more in common than most people know. I want to be part of the effort to promote interfaith understanding."
A tangible sign of her commitment is in the Macdonald Center on campus. Alexis and her husband, Dr. William Popik, donated a large carpet to the Seminary which became the prayer rug in the Lorraine Street building. She notes the carpet is itself an example of interfaith relations — she is Catholic, her husband is Jewish, and their gift is used by Muslims every day.
After moving to Hartford's West End recently, Alexis has become more involved in the life of the Seminary, having been elected a Corporator at the 2013 Annual Meeting and making a generous contribution this summer to the 2014 Annual Fund. "I believe that more people need to contribute financially to this wonderful place to ensure that its important work continues."
After writing and publishing short stories in various journals over the years, Alexis' first novel was published in May. "Kiss Me Over the Garden Gate" is a story about a family coping with Bipolar Disorder and the havoc it can wreak on love and life. It has received very good reviews, including one by Alan Bisbort in the Hartford Advocate, and is available in paperback online at Barnes & Noble and Amazon, and as an e-book on Amazon.
Alexis and more than 80 others serve as Corporators of Hartford Seminary, who share the mission and opportunities of the Seminary with their varied communities, and support the institution by participation in its activities, enthusiastic promotion, and financial contributions.
With Annual Fund Gift, Alumna Supports Seminary's Peacemaking Tradition
In 1968, Desney (Kempston) Cromey applied for a World Council of Churches scholarship and was directed by the Council to Hartford Seminary, where she began her studies for an M.A. in religious education. A Fulbright scholarship covered her travel to and from the United States.
Desney says that her time at Hartford Seminary "connected her to a wider world and opened her to an ecumenical, international environment with a breadth of vision that informed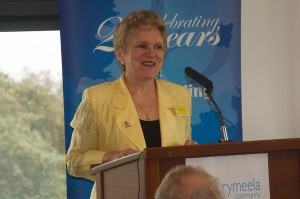 and enriched an involvement in community life" on her return to Northern Ireland in 1970, which was heavily entrenched in sectarian division and conflict. It is because of the education and experience at Hartford Seminary, that she has given so generously to the Seminary's Annual Fund in memory of her parents, James and Ethel Kempston.
The methods of teaching, learning and group facilitation that she encountered here at the Seminary greatly influenced her and she found herself challenged and encouraged to stretch intellectually and spiritually. She feels the programs reflect a dialogue about diverse and multi-faith issues. The Seminary, she goes on to say, played an important role her own faith formation and prepared her for ministry in education and counseling.
In the 70s, Desney and her husband Roger became very involved in the development of the Corrymeela Community, whose objective is to promote reconciliation and peace-building through the healing of social, religious and political divisions in Northern Ireland – embracing all age groups, Catholic, Protestant, church and secular. Corrymeela's commitment is to individuals and communities who have suffered the violence of the Northern Irish conflicts. Desney's own work as the Coordinator of TREETOPS, a program for bereaved children, began as a response to "The Troubles," a volatile time in which many children lived through the very traumatic experiences of losing friends and family members to the sectarian violence. It was at Hartford Seminary that she developed an interest in grief and bereavement, as these were the topics in an important component of her course. It is for her work and services to the children of Northern Ireland that Desney has received the MBE (Member of the British Empire) in the Queen's Birthday Honors list 2013.
Today Corrymeela continues to play a very big part in the Cromeys' lives, and Desney points out the similarities in Corrymeela's mission to that of Hartford Seminary: "Embracing difference, healing divisions, enabling reconciliation." She knows the seeds for her life's work were sown at Hartford Seminary all those years ago. And to any student contemplating study at Hartford Seminary, she would simply say "Go for it! It continues to be a place geared to stretch students in stimulating research and analysis and to engage them in reflective practice in a warm, welcoming environment with ample opportunity for faith formation, fellowship and fun."
Now is the time to support the Annual Fund! Your gift will allow Hartford Seminary to continue the very important work of preparing a new generation of extraordinary people schooled in leadership, peacemaking and peace-building, who will make a difference in this multi-faith world.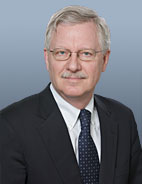 Why I Give
By Vanda B. McMurtry, Chair, Board of Trustees
I support Hartford Seminary with time and treasure because I believe so strongly in its mission. Differences among the faiths through which people approach God are seen too often, almost reflexively so, as sources of conflict, even reasons for hatred. Hartford Seminary adamantly rejects that world view. Rather, it sees in God-created differences among faithful people a great opportunity for learning, one that, if pursued diligently, leads to true self-examination and a deepening of one's own faith. The Greek philosopher Socrates said that the unexamined life is not worth living. More than any other educational institution I can name, Hartford Seminary carries that Socratic principle forward in its intensive study of faithful living in the modern world.
Fulkersons Make Donation for International Peacemaking Programs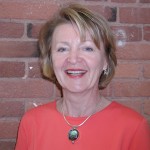 Hartford Seminary's commitment to religious peacemaking has received a major boost through a $60,000 donation by a local alumna and her spouse. Lynn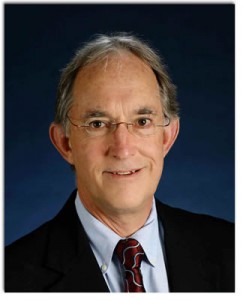 Fulkerson, who has a Master of Arts from the Seminary and is a founder of the Interreligious Eco-Justice Network, and John Fulkerson, a knee and shoulder surgeon with Orthopedic Associates of Hartford and past president of the Litchfield Land Trust, said that they want to invest their resources wisely and could think of no better way than to support Hartford Seminary's commitment to preparing peacemakers. "The Seminary plays such an important role internationally in religious peacemaking," the Fulkersons said.
The donated funds were used in the Seminary's innovative International Peacemaking Program and to support an endowed faculty chair in Abrahamic Partnerships, now occupied by Prof. Yehezkel Landau. The donation paid for two students in the International Peacemaking Program. In this program, religious and lay leaders from countries in which there is interreligious conflict between Christians and Muslims spend a year at the Seminary, training in interfaith leadership. The gift also provided funds toward the endowment of a chair that secures a professorship in Abrahamic Partnerships at Hartford Seminary, whose primary focus will be on the theory and practice of Jewish-Christian- Muslim relations.
Heidi Hadsell, President of Hartford Seminary, said, "I am profoundly appreciative of the generosity of Lynn and John and their commitment to interfaith education. We live in troubling times, and it is so important that Hartford Seminary continue its work in interreligious dialogue and understanding. This gift will help make this possible." The Fulkersons said, "Hartford Seminary offers a hopeful vision of the possibilities for peace. It brings together people of diverse religious perspectives and experiences in a unique environment of mutual respect and acceptance."
International Peacemaking Program:
Hartford Seminary began the International Peacemaking Program (IPP) in 2004 with the support of Christian and Muslim leaders. In addition to this recent gift, funding for IPP has come from The David E. A. Carson and Sara F. Carson Fund, the E. Rhodes and Leona B. Carpenter Foundation, and a dozen local churches and mosques. It costs approximately $22,000 to fully fund an IPP student.
Abrahamic Partnerships:
The Abrahamic Partnerships chair builds on the Seminary's Building Abrahamic Partnerships (BAP) program. This program trains religious leaders by a) promoting deeper understanding of the beliefs and practices of the three faith traditions, b) providing an innovative educational opportunity that prepares clergy and lay leaders to address issues of religious diversity, c) demonstrating how seminarians, clergy and religious educators can forge mutually beneficial relationships across communal boundaries, and d) helping participants develop skills necessary for interfaith ministry. The Seminary designed this program to be a resource for Jews, Christians, and Muslims who seek a solid foundation in interfaith ministry. It is an eight day intensive immersion in interfaith dialogue and understanding. The creation of an endowment to continue the Abrahamic Partnerships initiative affirms the Seminary's commitment to making interreligious encounter a central part of each student's experience.
Lynn Fulkerson has been involved with the Seminary not only as a student but also as a trustee and officer of the Alumni/ae Council. She began her ministry of caring for the environment while working on her M.A. at the Seminary. She is a leading activist in her home town of Litchfield. Lynn is co-founder of the Litchfield Energy Task Force whose mission is to reduce energy consumption and increase the use of clean renewable energy for the town, its residences and businesses. For ten years she served as Chair of the Episcopal Diocesan Committee on the Environment. She continues as co-chair of the Interreligious Eco-Justice Network, which is starting its second decade.
Besides his work as a physician with Orthopedic Associates of Hartford, John Fulkerson is a Fellow of the American Academy of Orthopaedic Surgeons and Clinical Professor of Orthopedic Surgery at the University of Connecticut. He is founder of the Patellofemoral Foundation and was Medical Director of the Hartford Whalers and the Wolf Pack Hockey Club. He has served as president of the Herodicus Society, an academic sports medicine society. John is a committed land preservationist, serving until recently as President of the Litchfield Land Trust, an organization dedicated to preserving quality land in northwest Connecticut.
Vance Foundation Challenge Grant Met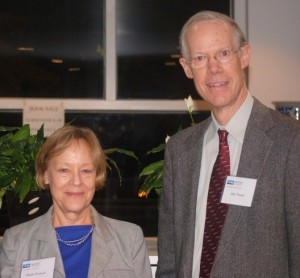 The H.A. Vance Foundation of Hartford provided a challenge grant of $25,000 to complete the purchase and installation of mobile shelving in Hartford Seminary's Library when the Seminary had successfully raised an additional $50,000 for the project.
The Seminary's Library is at the heart of our institution's mission to increase understanding among students, faculty, religious leaders, journalists, researchers and the general public. The mobile shelving project included the purchase and installation of nine new mobile book carriages to increase the shelving space available for current collections and future acquisitions.
Now complete, the mobile shelving has enabled the seminary to move 21,000 volumes into circulation, expanding the library collection by 30%, a significant increase with benefits to the entire community. We wish to thank the H.A. Vance Foundation in particular for their visionary support. We would also like to thank all the donors to the project and in particular the Ahearn Family Foundation and the Prior Family Foundation.
The Alavi Foundation of New York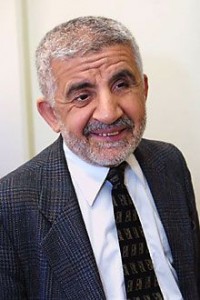 The Alavi Foundation continues to be a generous funding partner, providing faculty salary support for Dr. Mahmoud Ayoub to continue to teach at Hartford Seminary. Dr. Ayoub, a noted scholar of Shi'ite Islam, has had a distinguished academic career, at Temple University and Hartford Seminary among many other institutionss, and is known for his belief in the importance of interfaith dialogue in today's challenging world as we work to build harmonious and tolerant relationships among all peoples.
The Alavi Foundation has also taken a leadership role in Hartford Seminary's campaign to secure funding to endow a faculty chair for the study of Shi'ite Islam. The Foundation recently provided major funding for a landmark conference last fall on "The State of the Study of Shi'ite Islam in North America and Europe" at which the endowment campaign was launched. The conference was brought together leading scholars of Shi'i Islam to share perspectives on their rich heritage within the broader Islamic world and to identify efforts to increase interest in the study of Shi'i Islam in North America. At the conference, Dr. Sayyed Hossein Nasr of George Washington University gave the keynote address.
The Alavi Foundation continues to fund important educational enterprises as a reflection of its mission "to promote charitable and philanthropic causes through educational, religious and cultural programs." The Foundation does this by making contributions to not-for-profit organizations within the United States that support inter- and intra-faith dialogue, and promote Islamic culture and Persian language, literature and civilization.