For more than 30 years, Plowshares Institute has worked as an agent of change around the world, conducting classes in mediation, leading travel seminars,  and training national, community and religious leaders in creative ways to intervene in conflict. Since announcing earlier this year that the Simsbury, CT-based institute would close, founders Alice and Bob Evans have decided to continue the institute's legacy through several substantial gifts to Hartford Seminary. They have asked their donors to support the Seminary as well.
Beginning in fall 2015, Plowshares provided a grant for three years to sponsor two students involved in Christian-Muslim peacemaking each year. These Plowshares Peacemaking Fellows will participate in Hartford Seminary's International Peacemaking Program (IPP), a year-long scholarship opportunity that trains students from areas around the world facing interreligious conflict in interfaith dialogue and peacemaking skills. Plowshares also recently donated $90,000 to start an endowment fund – the Bob and Alice Evans Plowshares Fund for Peacemaking Enrichment – to provide additional opportunities for the Seminary's peacemaking students to study and practice peacemaking skills.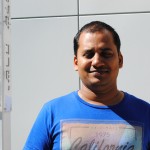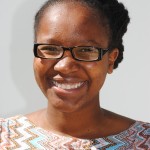 These generous donations are already bearing fruit. The first two Plowshares Peacemaking Fellows — Ayanda Nxusani of South Africa and Allen Joseph of India — began their studies at the Seminary in September 2015.
The Plowshares Fellows were selected from candidates who have leadership skills and constructive experience with conflicts in their country of origin and deep commitment to directly apply their new skills and insights to their country or region upon return.  Candidates from countries where Plowshares has recently focused its peacemaking education work—South Africa, China and northern India—are particularly encouraged to apply, and the funding will continue for two more Plowshares Fellows for each of the next two years.
As Plowshares works to close its offices, Alice and Bob Evans have taken on the role of advisors to the IPP, and happily, their former Program Manager, Phoebe Milliken, is now the IPP Coordinator at Hartford Seminary. Plowshares has also asked its donors to continue to support its mission by giving to Hartford Seminary's programs, including the IPP. Donors who wish to do so can write a check to Hartford Seminary (designate "Bob and Alice Evans Plowshares Fund for Peacemaking Enrichment" or "Plowshares gift" in the memo line) and send to:
Development Office
Hartford Seminary
77 Sherman St.
Hartford, CT 06105
Other options for donating are available on our Giving Page. Any questions may be directed to giving@hartsem.edu or by calling 860-509-9556.