About
Bio
Schedule
Delegates
Transportation & Accommodations
Parking
JOEL N. LOHR
Inauguration
Sunday, November 4, 2018
2 p.m. to 4 p.m.
William F. Starr Hall Reading Room at UConn School of Law
55 Elizabeth St, Hartford, CT
Reception to follow at Hartford Seminary Meeting Room
77 Sherman St., Hartford, CT
President Joel N. Lohr is an award-winning author, scholar, and passionate leader in interreligious relations and higher education. Prior to joining Hartford Seminary, he was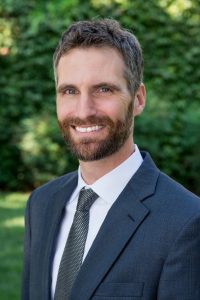 Dean of Religious Life at University of the Pacific in Stockton, Calif., where he held academic appointments in the School of Education and the Department of Religious Studies.
President Lohr is a first-generation college graduate, the son of Dutch immigrants to Canada. He earned a BA in Religious Studies (Trinity Western University, Vancouver, Canada), an MA in Theological Research (University of Durham, England) and a Ph.D. in Religion and Theology (University of Durham, England). Following his doctoral work, he completed a postdoctoral fellowship at the University of Toronto.
President Lohr's research has focused on the Bible, specifically the Torah/Pentateuch, as well as Jewish-Christian relations and dialogue, Abrahamic faith dialogue, and Intercultural Competence, Diversity, and Leadership in Higher Education. He has written and contributed to numerous books, both academic and popular. His first monograph, Chosen and Unchosen: Conceptions of Election in the Pentateuch and Jewish-Christian Interpretation, was awarded the R.B.Y. Scott Award by the Canadian Society of Biblical Studies for "outstanding book in the areas of Hebrew Bible and/or the Ancient Near East." All of his publications, both technical and popular, tie into his love and passion for dialogue.
President Lohr would say that his real achievements have come not on paper, or in books published (as important as those have been), but through the deep and meaningful relationships he has formed as a leader at diverse institutions in diverse places. He has served in seminary and higher education in Canada, the United Kingdom, and U.S., and before that was a successful and sought-after leader in construction management. But his passion is interreligious dialogue and deepening faith, especially when these two work together to lead to reconciliation and deeper levels of human connection. Though having gained a reputation for being a detail-oriented, highly productive, problem-solving visionary and administrator, as well as an important representative in fundraising initiatives and other institutional programs, President Lohr has also gained a reputation for being a leader in diplomacy. In helping parties work through conflict, at times polarizing conflicts, he has come to see how powerfully the skills learned in interreligious dialogue can bless and help heal the world.
President Lohr is married to Teresa Lohr and has a daughter, Aviyah, 12. He and his family are outdoor enthusiasts who enjoy hiking, snowboarding and skiing, and exploring new parks and nature. President Lohr has been a Licensed Lay Reader in the Anglican (Episcopal) Church of Canada.
11 a.m. – 1 p.m. – Brunch sponsored by the Alumni Council
Women's Leadership Institute Building, 76 Sherman St., Hartford, CT
12-1 p.m. – Check-in reception for Academic Delegates, Religious Leaders, Trustees, Faculty, and Speakers
Hartford Seminary lobby, 77 Sherman St., Hartford, CT
2 p.m. – Inauguration
William F. Starr Hall Reading Room, 55 Elizabeth St., Hartford, CT
(Across the street from Hartford Seminary)
4 p.m. – Reception
Meeting Room, Hartford Seminary, 77 Sherman St., Hartford, CT
Check-In on Sunday, Nov. 4, 2018
Please join us for an informal check-in reception at Hartford Seminary at 77 Sherman St. beginning at noon. Academic Delegates and Religious Leaders should arrive no later than 1 p.m.
Ceremonial Attire
Academic regalia is required for official academic delegates and faculty who process. Delegates must bring their own regalia.
Religious Leaders
Religious leaders should wear liturgical robes or other customary garb.
Robing
Robing will take place at the William F. Starr Hall at UConn Law School. Ushers and signage will direct participants to the robing areas.
Academic Procession
Lineup for the procession will begin at 1:40 outside the William F. Starr Hall Reading Room at UConn Law School. The procession will begin at 2 p.m.
Information/Special Assistance
For additional information or special assistance, please call Susan Schoenberger, Director of Communications, at 860-509-5919 or email sschoenberger@hartsem.edu
Inauguration
The Inauguration will take place at 2 p.m., Nov. 4, 2018, in the William F. Starr Hall Reading Room at UConn Law School.
For events in Starr Hall the best GPS address is:
110 Sherman Street
Hartford, CT 06105
Directions from I-84:
Take Exit 46
Turn right onto Sisson Avenue
Continue straight through the light at Farmington Avenue, onto Sherman Street
The Starr Hall parking lot is directly ahead
Reception 
The reception will take place in the Meeting Room at Hartford Seminary, across the street.
Address
77 Sherman St.
Hartford, CT 06105
Airport
The nearest airport is Bradley International Airport, about 20 minutes away.
Taxis, Uber and Lyft are available from the airport.
Nearby hotels
Red Lion Hotel  (formerly the Radisson), 50 Morgan St., Hartford, 860-549-2400. Use rate code HRTSEM when making reservation (or state that you are with Hartford Seminary).
West Hartford Inn, 900 Farmington Ave., West Hartford, CT, 860-236-3221. Ask for Hartford Seminary rate. Public bus stop is across the street.
Delamar West Hartford, 1 Memorial Road, West Hartford, CT, 860-937-2500. Get 10 percent off by calling and mentioning Hartford Seminary.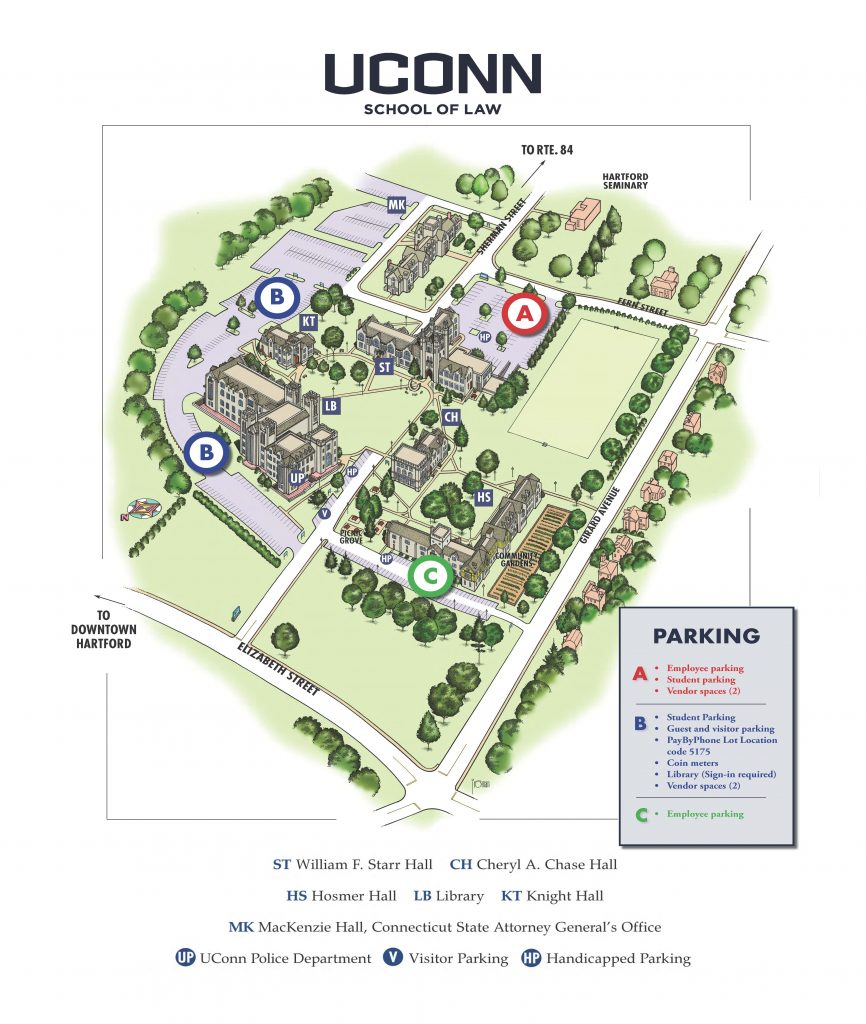 Parking is available at the Hartford Seminary lot at 77 Sherman St., the William F. Starr Hall lot at 55 Elizabeth St., and behind the Attorney General's Office at 110 Sherman St.
Free parking is also available on adjacent streets.
For any special requirements, please contact Susan Schoenberger at sschoenberger@hartsem.edu or 860-509-9509.
HARTFORD SEMINARY