Welcome to Hartford Seminary!
Our new Master of Arts in Transformative Leadership and Spirituality was launched in Fall 2014. This pioneering 36-credit program has been designed for students who seek an academic grounding to guide them on their leadership and spiritual paths.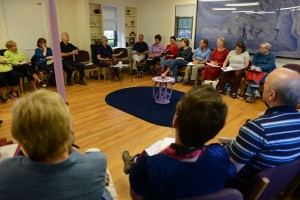 The degree could lead to leadership roles in corporate, government, and non-profit organizations. It could also serve as continuing education for clergy, religious-education professionals, chaplains and counselors, as well as for those seeking to expand their personal knowledge and experience. Courses include Transformative Spirituality: Living in and Through the Spirit and Field Education in Leadership/Spirituality. Financial aid is available.