Expect to think critically. Expect to be challenged. Expect to be inspired.
For more than a century, the Macdonald Center for the Study of Islam and Christian-Muslim Relations has pioneered scholarly research, teaching and publication on Islam and the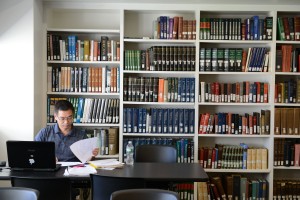 relationship between Islam and Christianity. A natural and exciting outgrowth of this expertise is the Ph.D. in Islamic Studies and Christian-Muslim Relations.
Hartford Seminary welcomes Ph.D. applicants from around the globe who have distinguished themselves in Master's degree programs in religious or theological studies, and who have demonstrated a commitment to meaningful intellectual and professional growth in Islamic Studies and Christian-Muslim Relations. Our intentionally small program maximizes opportunities for in-depth study, reflection, analysis and research.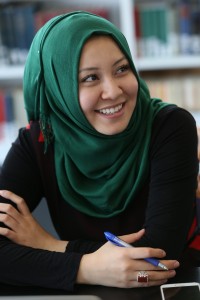 The Ph.D. is a full-time, five-year program culminating in the dissertation.
Full tuition scholarships and stipends to qualified students underscore Hartford Seminary's commitment to supporting scholars who will lead the next generation in the area of Islamic Studies and Christian-Muslim relations.
For more detailed information about the program and our admissions requirements, click here.
Please fill out the form below so we can answer your questions directly.