Hartford Seminary has helped many of its graduates obtain jobs and further their careers. Here are four stories that alumni/ae have told us about the occupational benefits of their Seminary education.
Ilona Kwiecien, Master of Arts graduate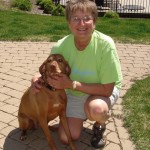 When Ilona Kwiecien enrolled as an auditor in WLI, it was the start of a journey that has led to a new career.
In WLI, Ilona quickly discovered that "the energy and spirit-expanding experience within Hartford Seminary was what I had been looking for (knowingly or not!) for a while." She continued on to complete a Graduate Certificate and "when I just couldn't stop," a Master of Arts with a focus in spirituality.
Ilona did not have a job in mind when she started but she hoped to use what she was learning in a meaningful way. During her first Clinical Pastoral Education course, she realized she had found her vocation – as a chaplain.
"The flexibility I had in the type of courses I took allowed me to discover where my passions lay and design a program which really helped prepare me for the challenges of being an interfaith chaplain. The Seminary's interfaith dialogue classes were a treasure in this regard, as were the spirituality courses and other favorites.," Ilona says.
When she was nearing completion of her degree, she was offered a job as hospice chaplain by the organization where she had been a volunteer. "This would not have occurred if I had not gone to Hartford Seminary," she says.
Ilona would tell people considering the Seminary that it can be of help either in furthering a career or, as in her case, discovering a new one.
Acmad Macarimbang, who received a Graduate Certificate and was in the International Peacemaking Program: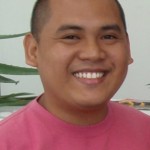 Hartford Seminary helped me a lot in getting the right job. I chose Islamic Studies and Christian-Muslim Relations because I was thinking of a useful course in my country (the Philippines), where Muslims and Christians live together despite differences in culture and belief, mostly influenced by politics and negative perceptions handed down from centuries ago.
The moment I came back to my country, I was asked to help my university in drafting a syllabus introducing the comparative study of religion. The College Dean personally asked me to do the research, believing that I am the right person to do it because of my Hartford Seminary background.
Then, I was hired to be a research officer for an international Islamic seminary in Manila. During my interview, the interviewers were impressed with the respect I have for other faith communities, and my ability to work with multiple faith communities.
Ann Vanderburgh, a graduate of Women's Leadership Institute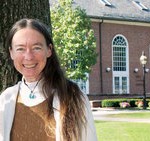 In June of 2010, I quit my job as a teacher and administrator at an independent school where I had worked for 32 years – my entire professional career. In a giant leap into the unknown, I started my first CPE [Clinical Pastoral Education] at Baystate Medical Center in Springfield in the fall of 2010, with the intention of finding out whether hospital chaplaincy would be a good path for me. My pastor had told me about the Women's Leadership Institute at Hartford Seminary and had encouraged me to check it out. I did, and when I met Miriam Therese Winter, I knew right away that I wanted to take a class with her. I have done a lot of work in women's martial arts and women's leadership issues, and so MT's work seemed right up my alley.
In the fall of 2011, I started my second CPE unit at Baystate, and I also enrolled in WLI. WLI was a great experience. Not only did I meet some fabulous and very interesting women, and have an opportunity to further explore women's leadership issues, but it introduced me to Hartford Seminary as well. MT told me all about the new Chaplaincy in Multi-Faith Contexts program, and I was accepted into that last spring, taking my first course this past summer.
The Multi-Faith Chaplaincy program will augment my work at Baystate. My CPE supervisor at Baystate has encouraged me to seek further schooling, so the Multi-Faith Chaplaincy program is right in line with what hospital chaplaincy departments are looking for.
Last spring, I was hired at Baystate as a part-time Interfaith Chaplain, and over time I plan to complete two more units of CPE. I am certain that I would not have gotten this position had I not been enrolled in the chaplaincy program at Hartford Seminary.
Not only has my Hartford Seminary experience been invaluable in terms of furthering my work at Baystate, but I am really enjoying the school and the people. I love working with Dr. Lucinda Mosher, and I am really looking forward to the rest of my course of study. Already the one course I took with her last summer has greatly enriched my work at as a chaplain.
To support my schooling [and myself and family], I also have a private practice as a math tutor. I have come to see that tutoring is really a form of chaplaincy. At present, I really enjoy the combination of tutoring and chaplaincy, and as my future unfolds, hope to continue to do both in some manner.
Francis Acquah, a graduate of the International Ph.D. Program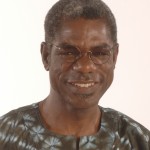 I came to Hartford bearing in mind the Seminary's strong tradition in the area of Christian-Muslim relations as well as my Ghanaian context, where African Traditional Religions, Christianity and Islam (being the three major religious communities), among other faith groups, have interacted with each other over the years. It was this background that led me to decide on my thesis topic for the Ph.D.
On my return to Ghana, I was invited for an interview at the Methodist University College of Ghana. Based on performance as well as my degree (Ph.D. in Theology), coupled with the courses that I studied at the Seminary, I was hired to teach full-time. I will be teaching comparative religious studies. This is what I mean by saying that the degree I obtained from Hartford Seminary, United States/University of Exeter, United Kingdom has helped me to be employed in Ghana.