All course evaluations are done online via Sonis.  It is important that you fill out evaluations for each course since they are used by the instructors, and by the administration. We sincerely hope you will give your honest and thorough feedback.
Please keep in mind that in order to see your grades, you must submit a course evaluation by the course evaluation deadline for each course indicated on your dashboard.
Completion should take between 10-15 minutes.  The instructor will see a summary report and individual responses will be completely anonymous.
To begin please follow the steps below.  If you have any problem you may call the Registrar's Office 860-509-9511 for assistance.
All courses for which you are required to complete an evaluation are listed on the right hand side under the "Course Evaluations" section.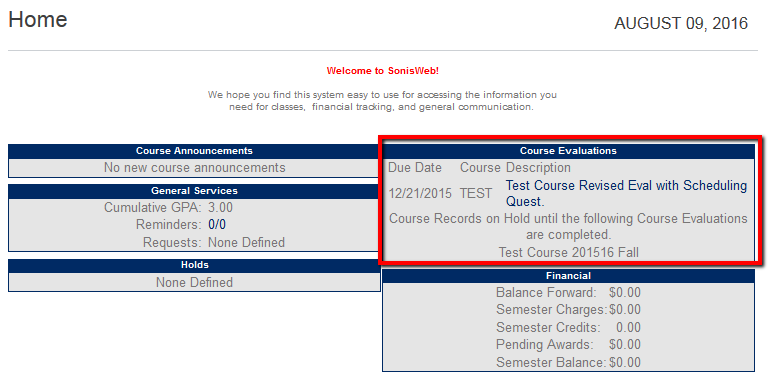 Clicking on the course title will open the course evaluation in a new window. If the evaluation fails to open ensure that your web browser's pop-up blocker is either disabled or set to accept pop-ups.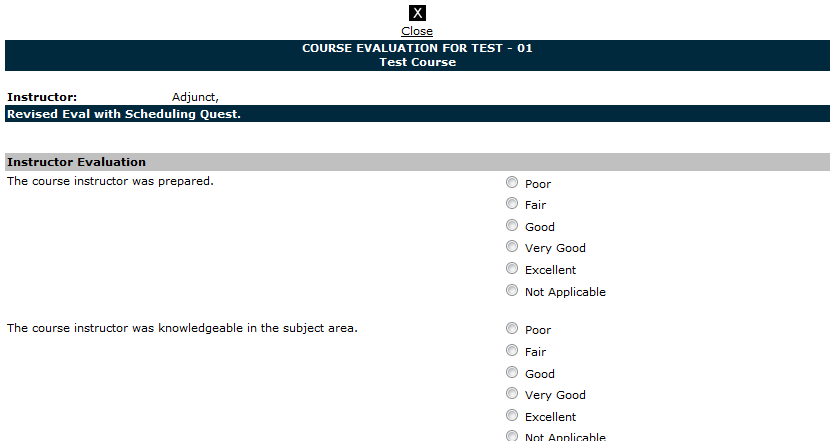 Scroll down and be sure to answer all the relevant questions, when you are done click "Submit Evaluation" at the bottom of the page.
The text questions allow for very long answers so do not feel limited by the small box size.
Please repeat this process for each course for which you are enrolled.