During the registration period, Degree and Graduate Certificate students register for courses online via Sonis. Registration is only permitted during the designated registration period (found on the Academic Calendar).
NOTE: If you have any holds on your account (financial holds, grade holds, immunization holds, etc.) they will be listed on the holds section of your "Home" screen.  You must have these holds removed before you will be allowed to register.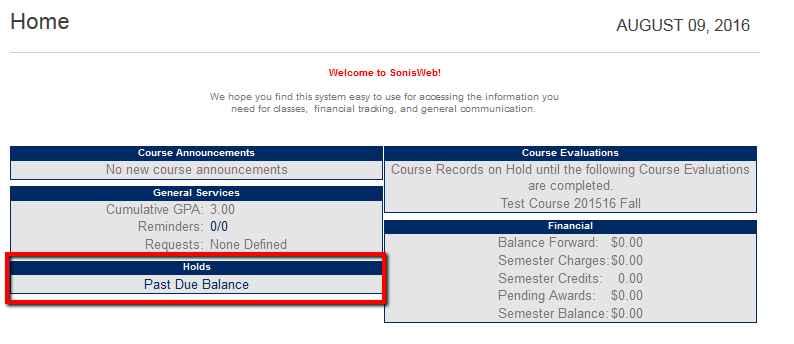 Clicking on the "Registration" link [Academics > Registration] will bring up a list of the courses eligible for registration. The courses are grouped together by the first letter of their academic department. Click the "View All" link to view all the courses at once.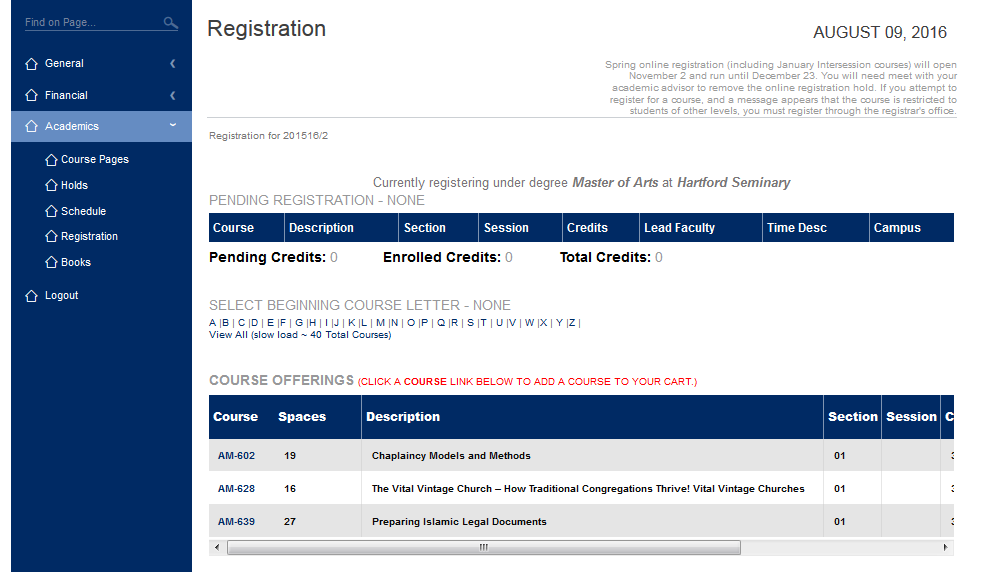 To register for a course click on the course number.
Once you have selected all the courses you wish to register for, click the  "Continue Registration Process" button.

You will then need to confirm your course selections. If you wish to take a course as an Audit instead of for credit you would make the change at this stage.

If everything looks correct click the "Continue Registration Process" button; if not you may clear your pending enrollments and restart the process. NOTE: This will clear ALL of your pending registrations. If you only wish to drop one of the courses please see the section on "Dropping a Course".
Finally you will be shown a billing summary screen. Please note that depending on the time of year these charges may not reflect the current tuition rate. Please refer to the Tuition and Fees section for the most up to date billing rates.