Imam Ali b. Abi Talib
The Imam Ali Chair is named after Imam Ali b. Abi Talib, cousin and son-in-law of the Prophet Muhammad. A caliph who ruled from 656 to 661, he is especially revered by Shi'i Muslims and considered the rightful immediate successor to the Prophet Muhammad.
His sermons, compiled in the Nahj al-Balagha, serve as a basis for wisdom and esoteric knowledge and still provide a primary model for the emulation of Arabic literary style.
In 2015, Hartford Seminary established the Imam Ali Chair for Shi'i Studies and Dialogue among Islamic Legal Schools, the first academic chair dedicated to Shi'i Studies in North America.
The Imam Ali Chair provides a voice in the academy for Shi'i Islam, as well as encouraging dialogue among Islamic legal schools, including Shi'i and Sunni. Hartford Seminary's commitment to dialogue includes dialogue within religions as well as between them.
Funding for the chair's endowment was made possible through numerous generous donors from around the world, including the Universal Muslim Association of America, The World Federation of Khoja Shia Ithna-Asheri Muslim Communities, MARC (Mulla Asghar Memorial Library & Islamic Recourse Centre), and the Mohsin and Fauzia Jaffer Foundation.
Establishing the chair was a community effort spearheaded by Dr. Mahmoud Ayoub, a renowned scholar who retired from teaching at Hartford Seminary in 2016.
The inauguration of the chair generated news around the world, particularly in the Shi'i community.
Holders of the Imam Ali Chair
After the chair was established in 2015, the first faculty member to hold it was prominent Shi'i scholar Dr. Sayed Ammar Nakhjavani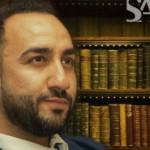 . Dr. Nakhjavani, who is known around the world as an inspiring speaker and has been named several times to the list of The 500 Most Influential Muslims, held the chair from 2015-2017.
The second holder of the chair was Dr. Seyfeddin Kara,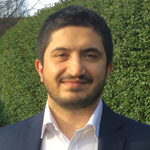 an interdisciplinary researcher whose academic interests focus on both the early history of Islam and contemporary issues pertaining to Islam and Muslims. Previous to his appointment at Hartford Seminary, he worked for the Islamic Human Rights Commission in London. He is the author of numerous articles and chapters, and organized the project "Working Towards a Long-Term Solution to Internecine Muslim Violence" for the Universal Justice Network. He held the chair from 2017-2019.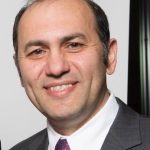 The third holder of the chair is Dr. Hossein Kamaly. Previously, he was an Assistant Professor in the Department of Asian and Middle Eastern Studies at Barnard College and Columbia University from 2007-2017. He has also taught at the City University of New York, Hunter College, and Brooklyn College. He has a Master's and Ph.D., both in History, from Columbia University. He is the author of two monographs, God & Man in Tehran (Columbia University Press, 2018) and the forthcoming A History of Islam in 21 Women (Oneworld Publications), as well as many journal articles in both English and Persian.
A sampling of courses including Shi'i topics:
Introduction to Shi'i Islam (SC-533)
Islam and Human Rights (RS-542)
Introduction to the Sciences of Shi'i Hadith (SC-528)